Church Revitalization Labs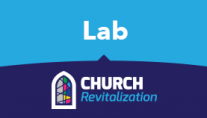 *
ADD CHANNEL TO MY FAVORITES
This orientation is for pastors seeking to lead their church in a turnaround. Time will be spent on the SBTC methods for revitalizing a local church. At the end of the seminar, the pastor will be prepared to go back to his church and launch a spiritual renewal process for the purposes of revitalizing the church.
2017 Revitalization Lab
No Videos were found to meet your criteria.